National Heritage Centre
An eleven-year project came to fruition with the opening on 3rd November 2016 of the National Heritage Centre for Horseracing and Sporting Art at the Palace House site in Newmarket by Her Majesty the Queen.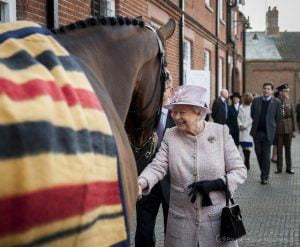 Planning for the Centre, which includes a new home for the National Horseracing Museum, a national Gallery of British Sporting Art and a yard for ex-racehorses to be re-trained for other activities began in 2005. This heralded the start of Craigmyle's involvement with Newmarket Action Group, the group responsible for progressing what was then a vague idea about utilising an historic racing site for equine heritage.
What was clear was that the cost would be in the millions of pounds, which would have to come from a major fundraising campaign. There was a great deal of scepticism about the general concept, following the failure of earlier attempts to create an equine visitor attraction similar to the hugely successful Kentucky Horse Park. The initial tasks therefore were to create an exciting but achievable vision based on a viable and flexible plan and to obtain the all-important major 'enabling gifts' which would establish the credibility of the project and establish the initial momentum that was essential in getting the project moving.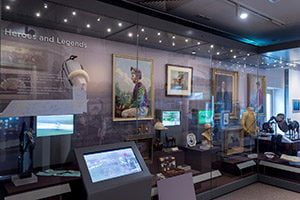 The project was very fortunate in having the long term commitment and support both of Forest Heath District Council and the Jockey Club, both of which had the foresight to see how much the project could bring to the area in terms of economic regeneration as well as a national heritage attraction and the patience to realise that it was a project that needed to be given as much time as necessary to succeed.
With the support of a group of very generous key supporters, the project evolved to become a highly compelling proposition. There were a number of setbacks and delays along the way, to do both with the project and the fundraising, but these were addressed as they arose and progress continued. The award of a major HLF lottery grant at the point when around £9 million had been raised took the total close to the £15 million target, which was subsequently reached at the end of 2014.
The two year build was completed this autumn and the end result is a testimony to the resolve and enthusiasm of all those who helped to bring the vision to reality – a wonderful new Centre of Racing Heritage.
Images courtesy of Palace House Newmarket



Latest News