We are delighted that the St Alfege Church Heart of Greenwich Place and People project funded by the National Lottery Heritage Fund has been shortlisted for the 2021 Museums and Heritage Show's Restoration or Conservation Project of the Year Award.
Recognising the care of collections and objects throughout the pandemic has been as important as it ever was, this award highlights the quality of work undertaken on restoration and conservation projects within the UK. This year the Awards received the highest number of entries on record. In assessing projects, the Museum and Heritage Show judges consider how a project has been managed and implemented from conception to completion.
Congratulations to all involved at St Alfege and the Heart of Greenwich project – which aims to reinforce St Alfege's position as a heritage asset at the heart of Greenwich, reveal and interpret the church's hidden spaces and heritage for visitors, school children, their families and a diverse local community.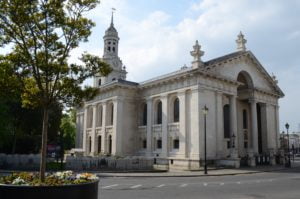 St Alfege Church by Richard BeckThe award ceremony takes place on 1 July.
Find out more about the Museums and Heritage Awards and other shortlisted projects here.
2020 has been challenging, to say the least. The pandemic was largely unforeseen and massively disruptive and we are in an economic recession that is rapidly gathering pace. Other events too have crystallized critical issues ranging from climate change to Black Lives Matter.
Like many businesses, many arts and heritage organisations and charities need to make major adjustments and have business development plans that require a major overhaul to meet the challenges 2020 has thrown up. In recognition of this, Craigmyle has launched a practical recovery service to help arts, cultural and heritage organisations review their strategic plans and fundraising issues effectively and efficiently.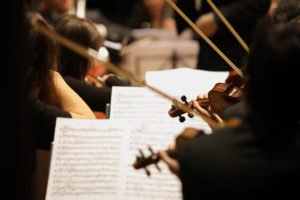 Drawing upon decades of experience, as well as more recent multi-sector fundraising consultancy work, our new two-day service provides a dedicated consultant with sector experience to work with organisations grappling with crucial issues such as:
• How to deal with the gap in earned income, this year and as anticipated in the next few years?
• How to cope, if the audience numbers they can reach in person are smaller?
• How to build loyalty and support in an audience that may be meeting them digitally, rather than in their venue?
• How to remain relevant and address current issues.
Organisations may be focused on immediate survival. Others may have accessed the Government's Culture Recovery Programme but also need to keep an eye on the bigger picture to achieve longer-term aspirations. We have developed our new service to specifically help organisations review and address these issues urgently and help organisations come up with a clear strategic plan along with recommendations for the future.
Siân Newton, Craigmyle director said:
"We provide a focused and time-limited strategic planning resource for organisations, involving staff and volunteers. Our written report includes an analysis of strategic opportunities, recommendations and an outline of priority actions required in the light of an organisation's capacity to fulfil them. Now is the time to start working on the way forward."
Our service is designed to be completed in only two days giving a clear strategic plan with a manageable price tag.
For further information see here or please call 01582 762441 or email first@craigmyle.org.uk.
We are delighted to announce that Gijs Elsen has joined the Craigmyle team as of 1st August.
Gijs brings a wealth of experience in the Performing Arts sector having worked in different areas of the music industry for close to 30 years.
As General Manager of The Sixteen he was responsible for initiating the Choral Pilgrimage, a highly successful annual programme that survives to this day. During 10 years at The Barbican, Gijs brought the greatest international groups, orchestras, artists and ensembles to London and co-produced with major international venues and festivals in projects ranging from classical and contemporary music to opera, film and dance.
Most recently, as Chief Executive of The English Concert Gijs achieved considerable commercial and fundraising success through cross-artform collaborations with opera dance and theatre companies. Through a combination of Arts Council, Trusts & Foundations, corporate sponsorship and Individual Giving he raised more than £3 million in contributed income towards core business, artistic projects as well as education work.
As a Craigmyle Consultant, Gijs will contribute to supporting clients in the following areas:
Strategic consultancy, including organisational restructuring post-Covid-19
Fundraising strategy and implementation, including building resilience and project campaigns
Leadership, Governance and mentoring.
With arts organisations facing unprecedented challenges at this time, Gijs is able to offer a valuable mix of practical advice, change management and expertise honed from decades of work with a broad range of stakeholders.  He also brings a sympathetic and supportive ear – something all too often hard to find for arts leaders, especially in small-medium organisations.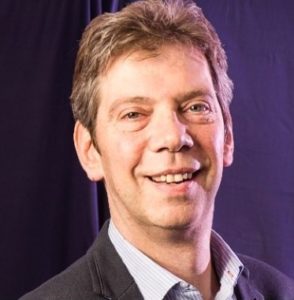 Gijs says:
I'm looking forward to working with my new colleagues at Craigmyle, adding my Performing Arts experience to the significant range of skills and disciplines already there. With Craigmyle's impressive 60-year history I am proud to be part of the team and look forward to working for the benefit of our clients, especially at a time when our support is so very much needed.
To contact Gijs for an informal discussion of how he might support your organisation, telephone 07887 475190 or email gijs@craigmyle.org.uk
St Peter and St Paul, Coleshill, Warwickshire have completed the third of four phases to transform their Grade 1 listed building.
Craigmyle Consultant Dr Joel Burden has been working with Reverend Nick Parker and the Coleshill team to support the church's fundraising efforts.
Reverend Nick Parker said:
Craigmyle's advice and support has been absolutely critical to us obtaining the necessary funding to transform our building. They've helped us tackle this fundraising in logical phases which has enabled the completion of £650,000 of works in four years. During that time our consultant has become an integral and trusted part of the project team, indeed we've felt from the outset that they are personally and professionally committed to the fulfilment of our vision.

Our Grade 1 listed building is duly transformed in terms of its new facilities and we are opening up our heritage to new audiences. Over time we expect local community usage of the church to grow considerably and we will be welcoming many more visitors to this special place. Having gained enormously in confidence, the church community is now looking forward to fundraising for the final phase of this worthwhile project. I heartily recommend Craigmyle's services to other churches and organisations who are thinking of embarking on similar sorts of campaigns.
This video has recently been made by Coleshill, featuring Reverend Nick Parker, to introduce people to the church and its heritage.
Find out more about Craigmyle's work with Churches
Craigmyle Consultants' new client, St Andrew's Club, is delivering an exciting new online service to meet the needs of young people during the Covid-19 lockdown.
#VirtualAndrews service is supporting Club members' physical and mental wellbeing through virtual challenges, opportunities for online hangouts and staying in contact with members to help alleviate social isolation and encourage good mental health. St Andrew's have built a wide range of content, including art, cookery and sport activities inspired by their normal services.  To do so, they've had to train staff in new skills and develop social media monitoring to track engagement and impact, and enable reporting to donors.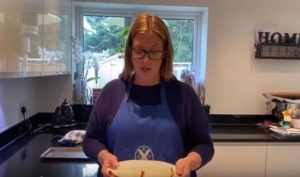 During lockdown St Andrew's has also provided physical activity packs to support members and their families/carers. The Club, which has been enriching the lives of young people in Westminster for 150 years, is also preparing to deliver their Summer Holiday Programme, adhering to distancing and hygiene guidelines.
At the Grade 1 listed parish church of St Peter and St Paul, Coleshill, contractors are on site for the latest and most complex phase of an ongoing programme of works.
A £1 million re-ordering and restoration campaign has already delivered vital weatherproofing and repair works to the exterior roofs and masonry of this large Warwickshire church, as well as funded the conservation of a nationally significant set of medieval and early modern church monuments.
The building's facilities have also been significantly upgraded with the creation of disabled toilet provision and a kitchen, which in turn has ushered in the launch of a community café run on site in partnership with a local school. The latest works that are underway will introduce a new heating system in replacement of the church's antiquated Victorian pipework system and create increased flexibility within the building through the partial removal of pews.
As churches increasingly broaden their community-focused provision, the ability to offer a warm welcome and flexible usage are common concerns within historic buildings that were not originally designed to hold heat efficiently. At Coleshill, a zoned-heating system is being installed which will allow the building to be warmed in relation to specific usages while reducing carbon imprint and running costs.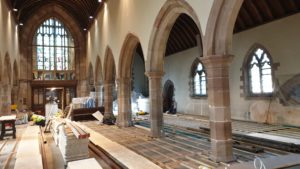 Campaign Director and Craigmyle Consultant, Dr Joel Burden, who has a background as an historian,  commented,
One of the many fascinations of working with old buildings is discovering how earlier generations tackled issues which still confront their custodians today. At St Peter and St Paul, for example, it is still possible to see where coal would have been delivered to the boiler room for the solid fuel stoves of the past, while records still survive from the early 1900s that relate to fundraising for the heating of the chorister's seats in the chancel.
Craigmyle Consultants have been working with the PCC since a capital campaign was first launched in 2016, with over 90% of the overall project funding has now been pledged.
Avoid hasty decisions and think holistically, across fundraising, marketing and communications. Develop a charity-wide response.
Look after your staff and volunteers. All decisions must have this as the primary consideration.
Keep funders informed and if you need to change/delay your plans for their grant, check it with them first. You're likely to find them sympathetic and they'll be pleased that you are being proactive.
Fundraising events or collections are likely to be impacted by social distancing advice. For cancelled activities, be clear and proactive. Are you postponing or cancelling? For ticketed events, will you be returning ticket payments? If those coming are supporters, could you ask them to consider converting it into a donation? If so, then Gift Aid will apply. You may also find that some may give an extra donation on top. They will be sympathetic to your difficulties.
Keep communicating with supporters. They are your supporters and part of the team trying to get the charity through this difficult time. So many will respond to a sensitively worded appeal. If your charity is responding to meet new needs of those affected by coronavirus, then how best can you share this with supporters?
Share images or good news. If you really feel that with so much economic pressure, it isn't appropriate to seek funds from individuals, there is an opportunity, in these uncertain times, to share images or good news about your organisation and its work with people who share your values.
Be pragmatic: some donors may shift their support in the short term to help projects they wouldn't normally fund. In the longer term the amount of funding available from trusts and foundations is likely to be less, with the economic impact on investments.
Use the next few months for detailed planning. So often busy charities feel they don't have time to reflect and plan. Income will be down, so readjust your forecasts and look for ways of minimising risk in the short term, and for new opportunities, medium and long term.
Be creative: you may not be able to meet in person, but you could arrange video calls to keep your project alive (but make sure you test the technology first).
Resist advice to 'shelve' projects entirely, wherever possible. You may need to move things onto the 'slow burner' but once a project or campaign gets pulled completely, it rarely gets off the ground again.
Readjust your focus: if your project has to go ahead, focus on laying the foundations for fundraising, including preparing your case for support and strategic development. Trust research and bid writing can also be done from home.
A new report – Missing Out: Understanding the female leadership gap in fundraising – has been published by the Institute of Fundraising.
It follows 2019 research that found that the majority of senior fundraising roles are held by men, despite the profession being predominantly made up of women.
70% of Institute of Fundraising membership is female.
This predominance of women in fundraising roles hasn't always been the case. Over its 6 decades, Craigmyle has seen a shift from male fundraising consultants (with female secretaries) to the situation today where female consultants outnumber their male peers by a ratio of two to one, and Craigmyle Directors are 50:50 male and female.
The Missing Out report explores the experiences and challenges women face in achieving equal representation at senior levels in fundraising. In the research carried out by Dr. Beth Breeze, Director of the Centre for Philanthropy at the University of Kent, and Dr. Elizabeth J. Dale, Assistant Professor in Nonprofit Leadership at Seattle University, USA, 790 female and male fundraisers were surveyed, alongside focus groups.
The report identifies key factors that encourage women into leadership positions:
• support of a mentor
• training opportunities
• visible role models
• seeing a diverse leadership team.
There is an active role for fundraising consultants – mentoring, training and acting as role models, particularly in smaller charities without other fundraising staff.
Reflecting on the report in the run up to International Women's Day (8th March), Craigmyle consultant and Director, Siân Newton commented:
Thinking about my own career, I recognise that at a critical time I was fortunate enough to have the support of a mentor who also acted as a visible role model. Today, she's one of my fellow Craigmyle consultants (and Directors).

Fundraising consultancies are integral to change, by promoting a flexible workplace culture, by supporting women into leadership positions, and by helping individual female fundraisers (as clients).
These are uncertain times. Who knows the short and longer term impact of Brexit for charities.
This context demands a more rigorous and flexible approach to fundraising, by charities, churches or heritage organisations.
Successful fundraising during politically or economically uncertain times depends on setting firm objectives and making a clear case for support.
"Many organisations fail to make the most of their fundraising. When belts are being tightened, it's vital to define your goals, present your case well and make sure you meet funders' criteria." Craigmyle Director, Gill Moody.
Too many charities and churches use economic uncertainty as an excuse for failures in fundraising or as a reason not to embark on appeals in the first place. The needs don't go away, however, and careful and realistic planning can reduce the impact of lean times.
Craigmyle offers a few useful tips:
Many of those who might be approached for major gifts will have protected themselves against a downturn
Offering a range of options for giving may reassure those who are nervous about job security, so the more personal approach to potential donors, the better
Companies may better be approached for gifts in kind and employee fundraising.
For more than six decades – in both good times and uncertain times – Craigmyle has offered strategic advice and practical support to charities and organisations.
If you'd like to discuss how we can help you in 2020, please get in touch.
Craigmyle is the longest established fundraising consultancy company in the UK and to mark its 60th anniversary this year, Craigmyle has published Craigmyle – The First 60 Years, which charts its remarkable story and, alongside it, of post-war fundraising in Britain.
Written by Joel Burden, Craigmyle Consultant, The First 60 Years details just how much has been achieved, with Craigmyle working with a huge number and variety of clients, including charities, schools, churches, hospitals and heritage organisations. Since 1959 Craigmyle consultants have helped nearly 2,000 charities raise some £1 billion for capital and revenue project.
Gill Moody, director, said:
"We are delighted to celebrate our 60th anniversary. Over six decades, supporting a wide variety of clients, we have adapted to a changing fundraising environment whilst pursuing excellence and retaining our commitment to values in everything that we do. We now look forward to continuing to provide strategic fundraising advice and support to meet the needs of our clients in the future."
Current and past consultants from Craigmyle gathered together in September to celebrate the company's continued success and contribution to British fundraising. Guests heard from Lord Craigmyle, 4th Baron, whose father, Donald Shaw, 3rd Baron (1923-1998) co-founded the company in 1959.
"Craigmyle proved to be one of my father's greatest and longest-lived achievements and I'm so pleased to be with you today, continuing my family's connection, as you celebrate Craigmyle anniversary, and look ahead to the next 60 years." Lord Craigmyle, 4th Baron.
Read more about Craigmyle's approach and our history.
To order copies of the leaflet, The First 60 Years, contact us.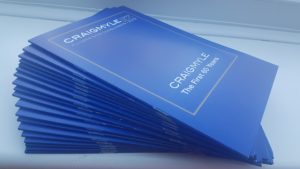 The Mayor of London's Skills for Londoners Capital Fund has awarded £5.6m to the Mary Ward Settlement Group to help move its specialist adult educational centre from Camden to Stratford, East London.
The move is part of the Settlement's plans to expand its Pan-London impact by a third – increasing its reach from 9,000 to 12,500 people, drawn from every London borough.
Craigmyle consultant, Siân Newton, has been working with the Settlement Group to raise funds to fund the relocation and integration of services across its locations – the Blackfriars Settlement Community hub, Southwark and the new Mary Ward East, Stratford.
"This is a really exciting opportunity for the Settlement and securing this support from the Mayor's Skills for Londoners Capital Fund is a vital part for the projects.  Siân has been an immense support to us." Suzanna Jackson, Warden, Mary Ward Settlement Group
The Settlement has outgrown its current building, which will be unaffordable when the lease ends in 2022.
Moving to East London will help create a fairer balance of specialist adult education. The Centre is one of three specialist London Institutes of Adult Learning in Camden, none are in East London. It will also help meet learning needs and build community cohesion in an area of London facing significant population growth, poverty and inequalities, and with the challenges/opportunities associated with gentrification.
A building has been bought on Stratford High Street, which now needs to be expanded and renovated. The new Centre will be fully accessible, have greater community spaces (such as a café and open access IT) and subject specialist spaces such as sculpture studio and language laboratories.
The Settlement works alongside Londoners, supporting and enabling them to reach their potential and build new futures. As well as providing broad adult education, it provides: free specialist legal advice on housing, debt and welfare benefits; local community projects helping the most disadvantaged; and a community hub, which brings people together, promoting cohesion and engagement.
Fundraising continues, to raise the further £1.5m needed to complete the building project.