Church fundraising for capital projects
Over the decades, Craigmyle fundraising consultants have worked with a great many churches, small and large, often supporting church fundraising for capital projects.
Usually, especially in recent times, capital projects have been concerned with making existing space more flexible (removing pews and reordering), improving community facilities (accessible toilets, upgraded kitchens, community halls etc) and developing additional income streams through hiring out space.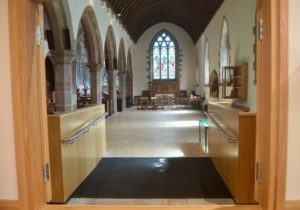 What should be considered when planning church fundraising for such capital projects?
Focused on the details of the building works and securing permissions, it is vital that churches take this time to tell the story of why such improvements will transform not only their parish ministry and ensure sustainability but also wider community engagement/social impact.
Rather than focusing on the nuts and bolts (give a penny to spend a penny, or sponsor a chair), fundraising first needs to set out the big picture, the vision. Setting out the difference that the capital project will bring will enable you to inspire people to give generously.
It's also important not to forget the essential role marketing will play in telling your community about new facilities and community support so that your capital project can realise its vision of bringing more people, increased community use and additional income streams.
Read about some of the churches we've helped.
#churchfundraising #capitalprojects #marketing



Tips and Blogs