Aaron Barbour joins the Craigmyle team
We are delighted to announce that as of November 2023 Aaron Barbour has joined the Craigmyle consultant team.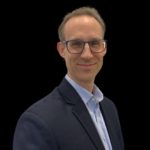 Aaron has over 26 years' experience as a seasoned and successful fundraiser and charity leader. Aaron has experience in a wide range of fundraising, specialising in Trusts and Foundations and the Lottery; as well as corporate fundraising, sponsorship, community fundraising, government (central and local – contracts and grants), major donors, individual giving, online fundraising and match giving campaigns e.g. the Big Give.
In addition to fundraising, Aaron has spent the last 17 years in senior leadership roles as CEO, Chair of Trustees and Trustee, for small and local charities (some start-ups and some well-established).  His experience includes strategic development, project management, partnerships, trustee governance and leadership development, as well as feasibility studies, case development, bid writing, training and seminars.
Aaron said
I can't wait to get stuck in and support charities to thrive with their fundraising. Having run a number of charities myself I know how the cost of living, high inflation and increased competition for funding is making it so hard at the moment. Craigmyle's amazing track record and experienced team of consultants bring an array of skills and knowledge for charities, schools, universities and faith groups to raise the funds they need to make a difference to the people and communities they work with.
To contact Aaron please call him on 07968 442 168 or email at aaron@craigmyle.org.uk
Connect with Aaron on Linked In. 



Latest News